Most iPhone users are relatively well versed when it comes to using the phone's camera, Safari, iMessage, and other features, and are probably even becoming adept at communicating with Siri (despite her attitude problem). That's all fine and dandy, but a grey area forms when users try to search for the best games available for download when they want to utilize their phones for touchscreen gameplay. With so many amusements available in the App Store, it can be difficult to know where to begin looking for the best iOS games on the market. Worry not, intrepid iPhone gamer; what follows is a list of must-have games for your phone.
1.      Infinity Blade
For gamers who are seeking a traditional, console-style gameplay experience, look no further than Infinity Blade. Not only is this medieval ogre-battling game visually stunning, it promises hours of gaming as the user fights demons, steals treasure, and stockpiles various booty found throughout the Infinity Blade world. This is a must have for anyone who's a fan of the Elder Scrolls series, but who also desires added portability and the novelty of sword fighting via finger swipes.
2.      Need For Speed Most Wanted
This is no Mario-Kart-esque or Mario Games 365, colorful romp through cutesy worlds. Need For Speed Most Wanted is an intense, action-packed racing game that puts every other iOS driving competition to shame. The graphics are crisp, the gameplay is exhilarating, and if you're a fan of racing games this is definitely one you'll want to add to your arsenal. Added bonuses include car customization and the option to use the iPhone's gyroscope to guide your vehicle.
3.      Super Hexagon
Perhaps the most difficult game for the iPhone, Super Hexagon doesn't sound like much until you actually play it. The screen is a simple layout of lines that pulsate to the background music and flow towards the middle of the screen, but the lines are actually a moving maze though which you have to navigate yourself (you're represented by a small triangle). If you fall into the center hexagon, the game is over and you have to start again. Sure, this is no lengthy quest with amazing graphics, but it's a definite brainteaser that will keep you wanting to play until you can make it to the end.
4.      Horn
This is another title that will wow you with its graphics and entice you with its premise and gameplay. The basic story of Horn is that the world has fallen into disrepair and come under a curse that has transformed humans into massive stone demons left to wander the earth. Your goal, playing as the young protagonist, is to build and deploy magical weapons and fight dark creatures in an effort to restore humans to their previous form. Anyone who's a fan of RPGs will want to download Horn right away. It will satisfy the need for novelty and lengthy gameplay.
5.      Ghost Trick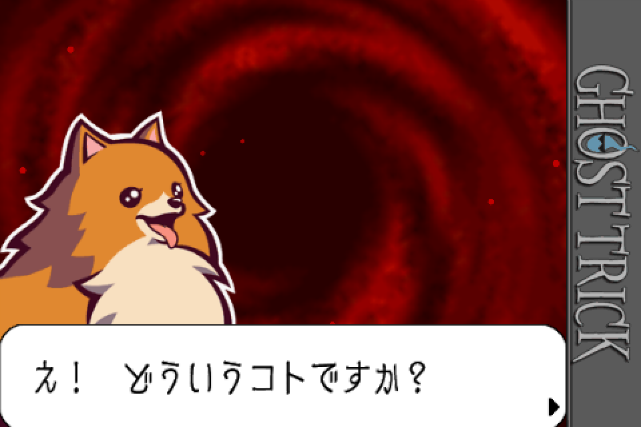 For iPhone users out there who also happen to be Nintendo fans, Ghost Trick should satisfy any desires for a stylized puzzle game that is funny and entertaining without requiring too much attention. Like many classic favorites, Ghost Trick is a side scroller, but it is also a game that is great for quick trysts when you don't want to play something more involved. The graphics aren't spectacular, but the gameplay is just amusing enough to capture your attention with its lighthearted fun.
iOS apps have revolutionized the handheld gaming world. It's time to begin fortifying your iPhone with these incredible titles to maximize the capabilities of your Apple device. When left with a choice, avid gamers and even game developers prefer iOS over any other device. And with these most impressive games on the market right now, it's no wonder.