Hello bolggers..  I am pleased to announce the first giveaway from Ashtricks. I have got some real stuff to give it to you in this giveaway. By real stuff I mean to give you "SEOPressor 5" as the first 3 prizes and 2 premium good looking themes exclusively for you guys. The sum total for this giveaway is 170$. Yes you are getting prizes worth 170$. So here are the details..
1. SEOpressor
Features
On-Page SEO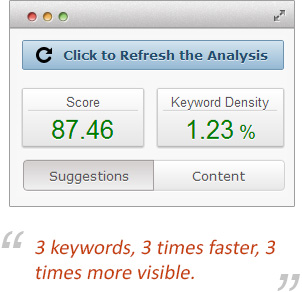 This is what made us popular! This is the why we're the Mandatory WordPress Plugin for SEO.
Real-time evaluation and recommendations to improve site content for SEO. It's essentially as though you're having an SEO Expert right beside you and suggesting on ways to improve your site's on-page SEO.
What it analyzes: Keywords in Title, H1-H3 Tags,keyword density, content length, exact placement of your keywords, images, links and font decorations.
It also automatically and intelligently decorates your keyword fonts and adds ALT Texts to your images.
SEOPressor V5 also:
– Calculates On-Page SEO Scores instantly upon refreshing
– Possesses the Secret Algorithm That Correlates With Google
– Provides One-Glance Fast & Easy SEO Management
– Intelligently Gives Suggestions On What To Tweak
– Drives Red-Hot Organic Traffic To Your Website
– Runs super fast – doesn't slow down your WordPress site like other plugins
---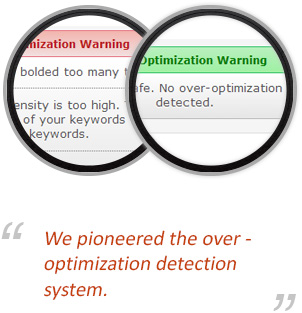 Over-Optimization Check
Tells you if you're optimized or over-optimized (from the score)
Have no fear as the same SEO Expert is now able to tell you if you're over-optimized and you would easily adjust individual components to put yourself back at an optimal score.
Pages with higher scores have been proven to rank better on search engines, resulting in better ability to attract organic traffic.
Just as when you're not sufficiently optimized, your score turns red when you're also over-optimized
When you're in the red zone, simply format your post by dropping unnecessary bolding, italicizing or underlining.Your overall score should fall within the green zone between 85% to 100%.
---
Structured Data Support (Rich Snippets)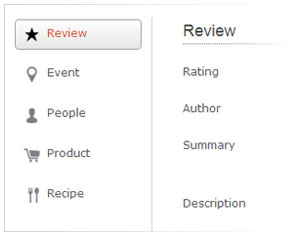 Your posts will contain additional lines of useful and credible information shown on SERPs.
The extra information type is customizable, depending on the type of post you decide to publish. This allows visitors to determine how relevant and reputable your site is at a glance.
Rich snippets allows your posts to harness the type of message you want to deliver and makes it easier to connect and engage with your audience.
With this, visitors are able to recognize quality content from your sites.
The presence of the stars in the search listing will tend to draw the human eye.
Click-through rates will increase because most people would click to see why a post is so highly rated.
When searching for the reviews, users are able to quickly identify the sites which are more reputable and relevant to them.
---
Multiple Keyword and LSI Analysis
Relates keywords together by extracting information from texts and associating them using semantic algorithms.
This allows users to target up to 3 keywords and for each keyword, a recommended set of LSI (Latent Semantic Indexing) keywords would be given to you to use for better on-page SEO. These are the LSI keywords that Matt Cutts confirmed Google is tracking and taking into account for search.
LSI is used to assist in retrieving and delivering accurate information from a very large data base (Google)
This helps to develop themed sites on a broad scale rather than centering around one keyword when implementing LSI.
Using various types of keyword with similar meanings make it easier for search engines to determine the niche/theme of your site's content.
The biggest benefit is the increase in traffic you can experience from employing this technique.
LSI also creates opportunities to reach wider audiences as when an audience might not be interested in the content of your primary keyword, they might be intrigued by the other synonymous keyword.
---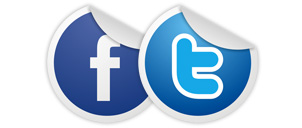 Social SEO
SEOPressor automatically adds OpenGraph and Twitter Cards to your pages source code so Google is able to see more relevance of content in your site and ranks you higher on SERPs.
Facebook OpenGraph tags basically describes in detail what your content is about Twittercard is a microformat which does the same thing — all for Google crawlers to find you better, and more accurately
Open Graph tags allow to specify how Facebook interprets your page and account for the amount of shares your content receives.
This also affects the quality of your Facebook shares from an SEO perspective, allowing Google to rank you higher for data content that "makes sense" to it.
Twitter cards make it possible for you to attach media experiences to Tweets that link to your content.
Simply add a few lines of HTML to your webpages, and users who Tweet links to your content will have a "card" added to the Tweet that's visible to all of their followers.
Twitter cards can give you control of how your content is displayed with Tweets, drive traffic to your site and increase your number of followers.
Sooo many features.. comes at a price 🙁  47$ for a single user license. So Instead of buying it… why not try a hand at this giveaway.. who knows you may be the lucky winner 😀
Consolation Prizes
I have been using Splash on my site for quite some time now and I must say that i am really Impressed 🙂
2. Trendis Responsive WordPress Theme (40$)
Theme Features
Theme is ready for WordPress 3.3!
Theme has a Responsive layout.
Theme is Translate Ready!
On-click Customazible Design
Very Simple Theme Options Settings (All Graphic/JustClick)
3 minutes installation – with great support
Strong Theme with pre-designed templates

Home Template
Blog Template
Portfolio (2 columns, 3 columns, 4 columns) Template (with or without filters)
Gallery (2 columns, 3 columns, 4 columns) Template (with or without filters)
Contact Template
Left, Right sidebar Template

Multiple Portfolios (create as many as you want)
3 Custom Portfolio Types (image, slideshow, video)
Filterable Portfolio with Quicksand (including hover effects)
3 Custom Post Types (image, slideshow, video)
Slider with Custom Dimensions
Google Web Fonts (for different areas)
Customazible Google Maps
Custom Carousel sliding
Fancybox for Images
Custom Widgets

Recent Posts Widget
Twitter Feed
Flickr Photostream
Video Widget

Many useful shortcodes (create high quality pages with only shortcodes-> see demo pages)
Automatic Image and Video on fly re-sizing(no plugins)
Strong documentation
Login to admin -> custom LOGO
SO ? How did you like them ?? Just take part in this Giveaway and get a chance to win one of these 🙂

Keywords Please Ignore: SEO Link MonsterSEO,Optimization,SEO Tools,Premium Themes Giveaway,Splash mythemeshop free download