Hard drive partitioning is not a thing of the past. It's a present trend, since every computer user has to know about it. What does it imply? It simply implies that all computer units must have proper partitioning. Otherwise, the danger of system breakdown and files deletion will make you suffer. Both system breakdown and files deletion are harmful. Good news, there's one popular tool nowadays that makes partitioning so easy and effective. This tool is named EaseUS.
EaseUS is a hard drive partition software, which has already been used by thousands of people worldwide. According to its official website, in fact, there were already more than 6 million users who had tried using this software. Most users of this product have had asserted one thing – it works! It works to provide proper partition and it works to provide the users the corresponding partitioning benefits.
This is considered as one of the best partition software. For several reasons, it is considered as the best.
First, it is able to resize and move partition. This capacity will let the users enjoy the resizing ability of this product. Meaning, this tool is able to expand the capacity of your drive. Further, it's able to move files safely to a certain target area.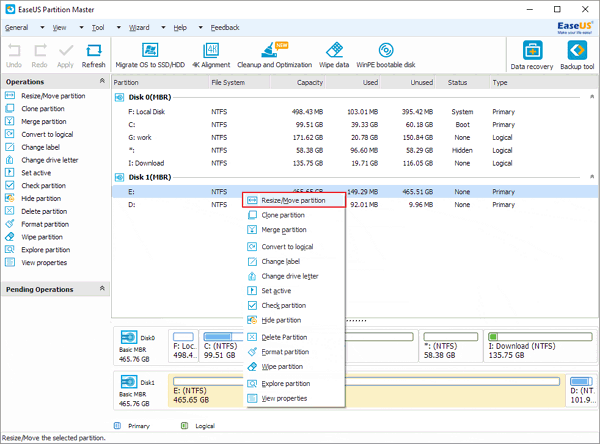 Second, it is able to copy disks without any possible harm. This particular capacity is focused on the capacity of this tool to copy files, data and information. This being said, there is no worry about files to be lost and the like. This will serve as your savior when it comes to data and program malfunctions.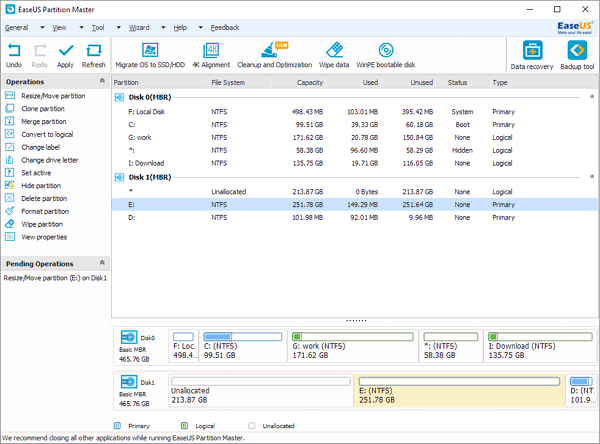 Third, it has also the ability to merge partition systems. This is important, so that the disks can be merged into one to provide a more powerful capacity. Your computer system will just feel the ease when this is done.
Fourth, it has the capacity to split the disks. This is also known as split partitioning approach. This is really one of the wonders of this program – to provide a split partition. So, if you want to add disks to your C and D, you can simply do that with this tool.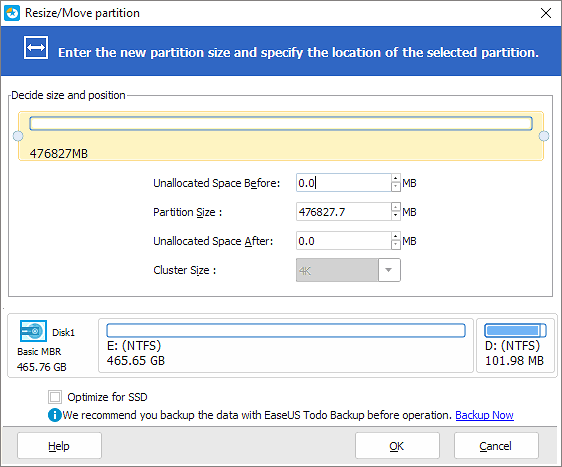 Fifth, it is able to redistribute the free space. This is another vital feature or benefit of this tool. Redistributing the free space of your drive is important to allow some space for some important files and information. This capacity is truly important.
Sixth, it is capable of converting a dynamic disk. This particular conversion is truly important to give your computer a chance to enjoy its dynamic functions. No clogging and congestion! Everything will run smoothly with this program.
Last, it is able to recover lost or stolen data and files. This is important because your computer files and information are prone to get lost due to the unscrupulous hands of the hackers and other thieves.
Having said all the important features and benefits of this tool, it's about time for you to try to download EaseUS partition master. The trial program will run for 30 straight days. Such trial is given for you to enjoy it first without purchasing it through your own money. You even have a free version with elementary functionalities.